VR Pornstar Interview Adira Allure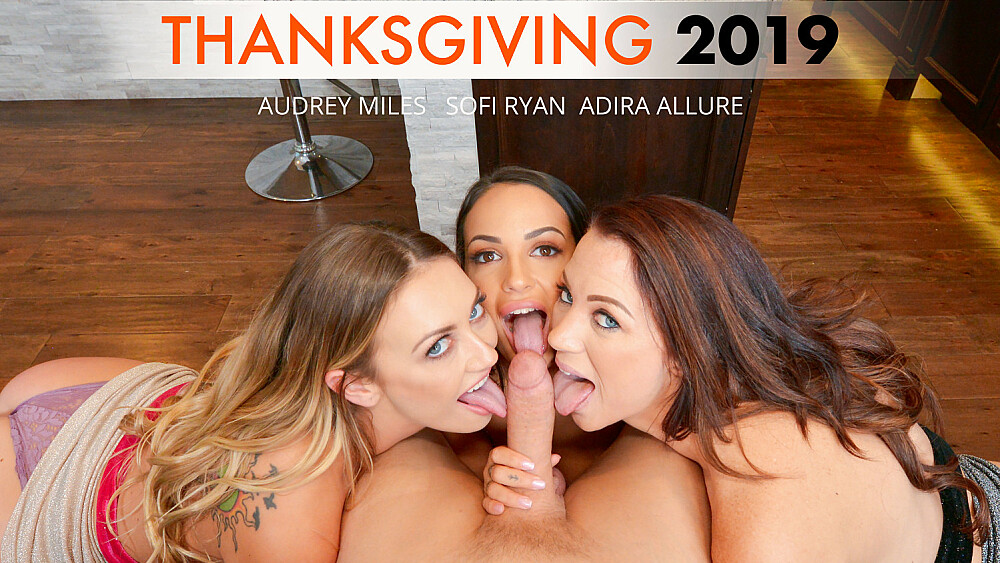 Welcome to the latest edition of VR Pornstar Interview: Adira Allure

This week we shall be speaking with threesome VR porn star Adira Allure.

Get to know her more intimately than you ever thought imageinable. Even if you have already experienced her 180° fully-immersive virtual reality porn scenes, by the end of this article you will know all about her past, present, how she first got involved in the porn game, and ultimately VR porn, as well as her favorite sexual positions, Cosplay fantasies and which of her co-VR pornstars she enjoys fucking the most.

This week we have selected questions from viewers who contacted us through Twitter and Reddit so that we can ask Adira the questions that the viewers really want to ask.

We will also let her know which of her scenes are the most popular on PirouVR based on reviews, views and impressions. This way we can advise what our viewers would like to see more of in the future. For instance, during the interview we informed Allure that her most watched scene was anal VR porn video - The Accountant. So, fingers crossed, we shall be seeing lots more of this genre in the future.

Adira Allure is a blonde VR pornstar who was born and raised in Jacksonville, Florida, United States. She has fairly small boobs - 34B and has so far featured in 10 VR porn videos, shooting movies for studios such as VRBangers, SinsVR, VRConk and ReeVR.

Adira was born on the 16th of March 1995 and made porn debut in 2019 at the age of 24. Her first porno was Hot Blonde Adira Allure Rough Face Fuck, Pussy Pounded and Squirts on Daddy.

OK, with that in mind, let's get down to it.

1. Ms. Allure, how did you find your way into the adult entertainment industry?

After graduating from the University of Jacksonville I first wanted to become a model and actress. I eventually got involved with AV Movies & Shows and things just kind of went on from there.

2. You have been cast in ten VR porn videos so far. Is there something that you would really like to try in your upcoming scenes?

I have tried lots of stuff already but in the future I would really like to play around with some Cosplay VR. I would also like to try a gangbang at some point. I am not sure how easy that is to film in VR though. The male pornstar has to keep fairly still during the shoot.

3. Have you ever watched your movies?

I have, with the old fashioned movies it was pretty hot to watch. With the virtual reality ones it is a little weird to see yourself having sex with yourself, know what I mean?

4. You have worked for several VR porn studios, which was your favorite VR porn scene that you starred in?

I would say it would have to be Sexy babes Adira Allure Audrey Miles and Sofi Ryan have foursome fun. It was so much fun sharing a guy with the other girls in that scene.

5. Which were your favorite performers to shoot virtual reality porn with?

I have enjoyed parts of shooting with all of them. Occasionally the rough stuff went too far in my early career. I will let you watch my movies and see who I am speaking about.

6. Have you or would you ever shoot a VR film with a friend or boyfriend?

I already have ;)

7. Do you think that VR porn has a wider application than 2D porn?

The good thing about 3D is it isn't just voyeuristic. Now when I see the traditional 2D porn I realise that it is just people watch other people fuck. Being involved is much better in my opinion.